Sustainability
The well-being of people, respect for the environment
Synergies

Each design project is created and developed following a careful evaluation of the culture of the area where the building is to be constructed. VITA's role is that of a partner, ready to employ innovative concepts in collaboration with individuals who share this vision of developing the project and the business.

Technologies

The distinguishing feature of VITA's architectural and building concept is the centrality of technology as an opportunity for reducing energy consumption and increasing comfort and well-being: values which are strategically presented in managing the building.

Materials

VITA is committed to offering solutions that use eco-sustainable and certified materials originating from production chains where respect for the environment is applied concretely, immediately from the selection of raw materials.
Innovation
Green vision and smart proposals: the future here today.
VITA considers research and the application of innovative ideas to concepts of urban space, building complex and housing units, the core of its activity. Out of this vocation were created original projects imposing themselves to the attention of professionals and public opinion as avant-garde aesthetic and usability benchmarks.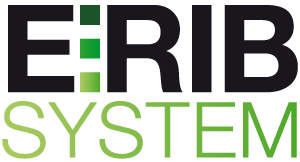 A sustainable and dynamic road infrastructure employing clean materials and resources that reduces polluting emissions during the construction phase, lowers environmental pollution and noise during use, rationalises and optimises the entire system: from controlling access and tolls to safety.
References
Our main projects.
Innovation campus

Portello – "Milano Alta"

Innovative photovoltaic parking
Vita Srl is a young and dynamic small entrepreneurial business born from the cooperation with the more popular Vitali Spa, with whom it has worked on several projects. Vita Srl is specialized in the development of high added value projects based on technology, eco-sustainability and innovation.
Vita Srl has carved out for itself a precise role as a partner able to develop and think innovative concepts; able to design solutions, whether related to Real Estate or Infrastructure, projected towards new technological solutions, able to greatly increase the value of the conceived solution.
The stated objective is precisely that of continuing to pursue excellence and to propose, even in House, solutions that are never taken for granted and cutting-edge from a design point of view.